Emailing Content
Emailing Content
By Julie Levering
updated 7 months ago
To email a specific piece of content with a Buddy, simply navigate to that content. Tap the screen to expose the top navigation and Actions Menu (three ellipses). Tap the Actions Menu.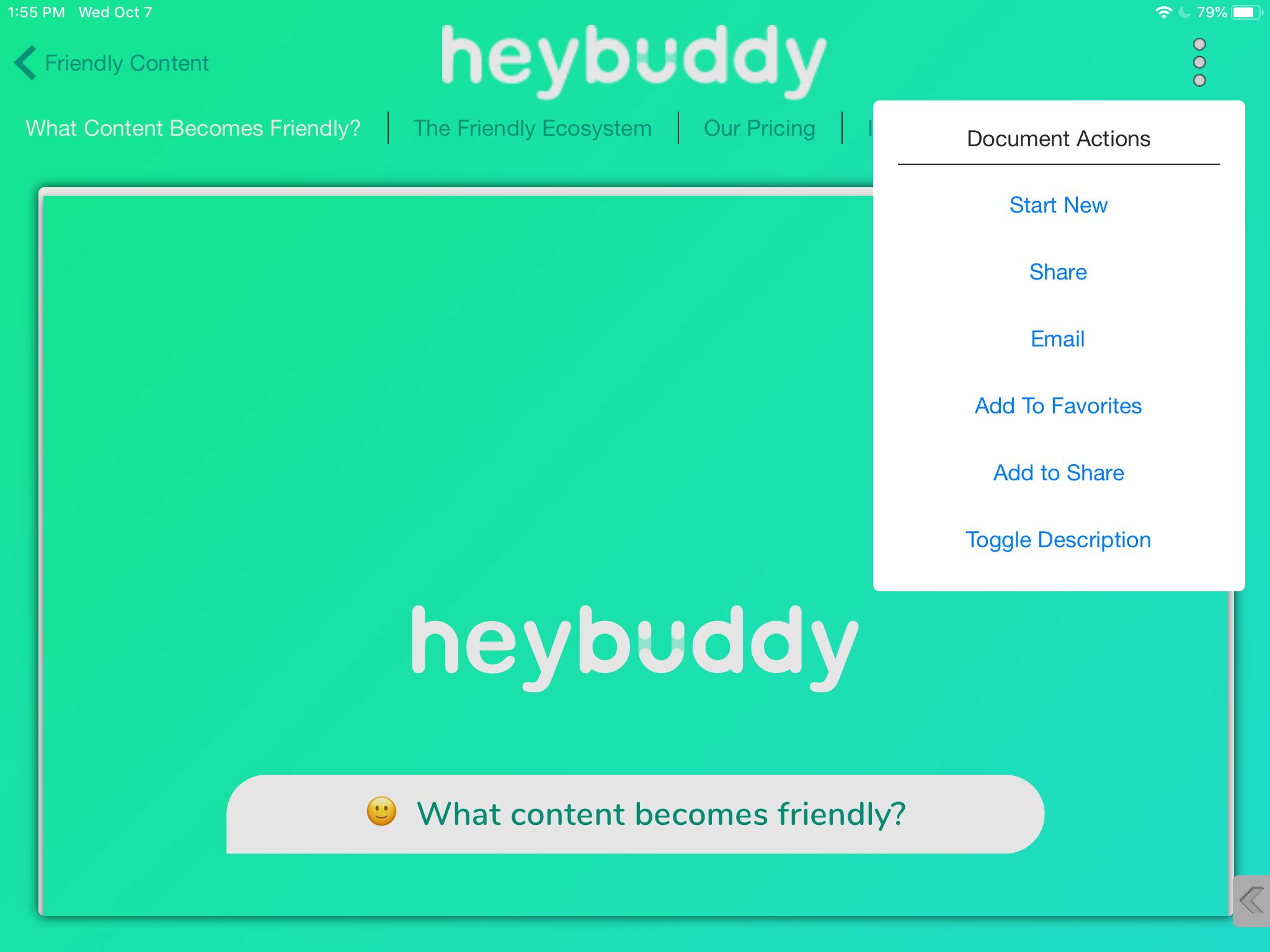 Click the Email button from the Actions Menu to launch the email form that is native to your device. Once you start typing an email address, a list of possible choices will come up to choose from.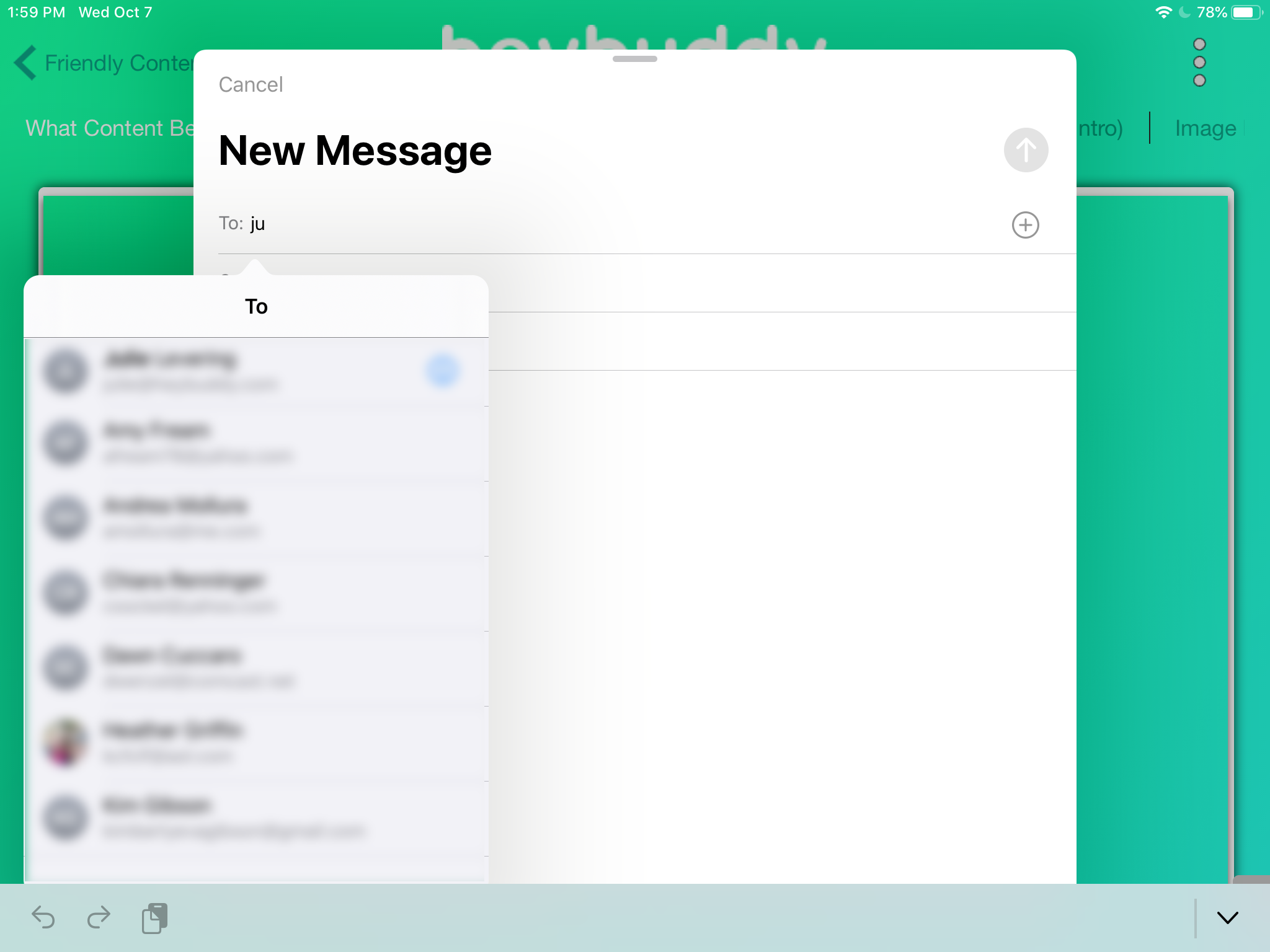 Select the right email address for your contact, enter a Subject, Message and/or Notes and then click the blue up arrow to Send. (All of these fields are optional). Your document will be attached to the email as a PDF file.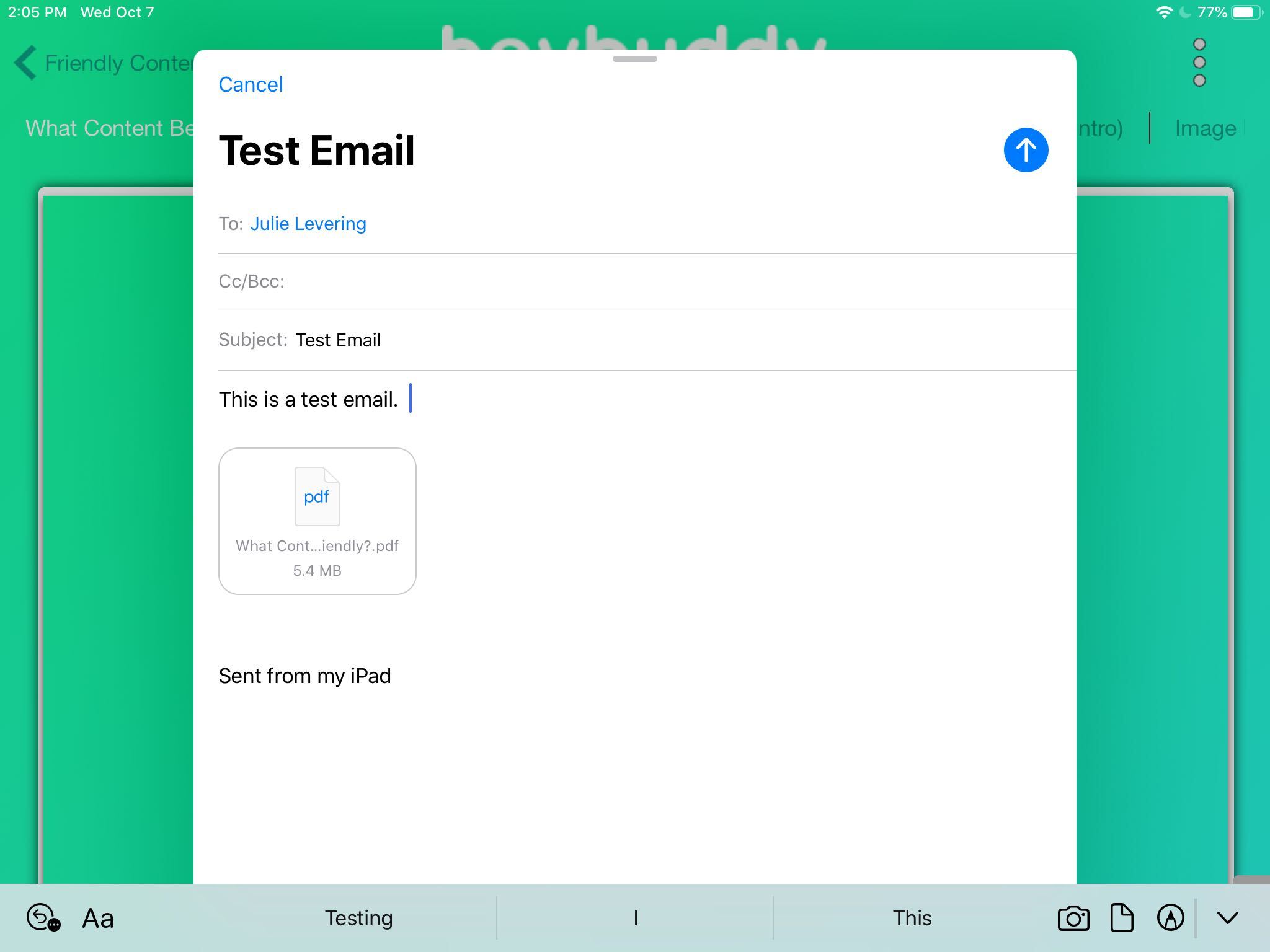 Did this answer your question?